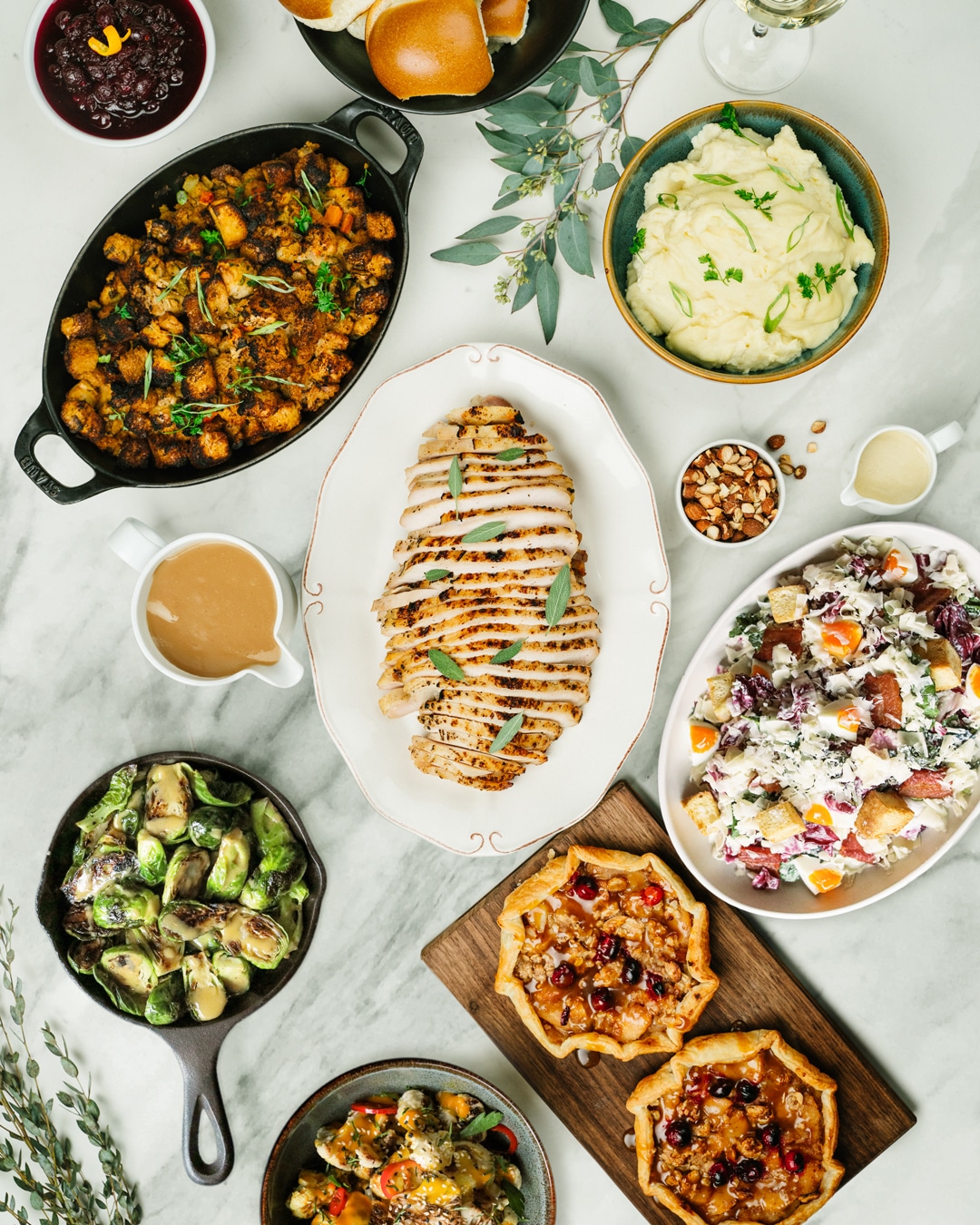 Thanksgiving with SALTLIK
Let us take care of the cooking this year.
Thanksgiving Dinner
Because less time prepping and cooking, means more time for being thankful. SALTLIK's Thanksgiving Dinner at home is back. All you have to do is heat, eat and sip!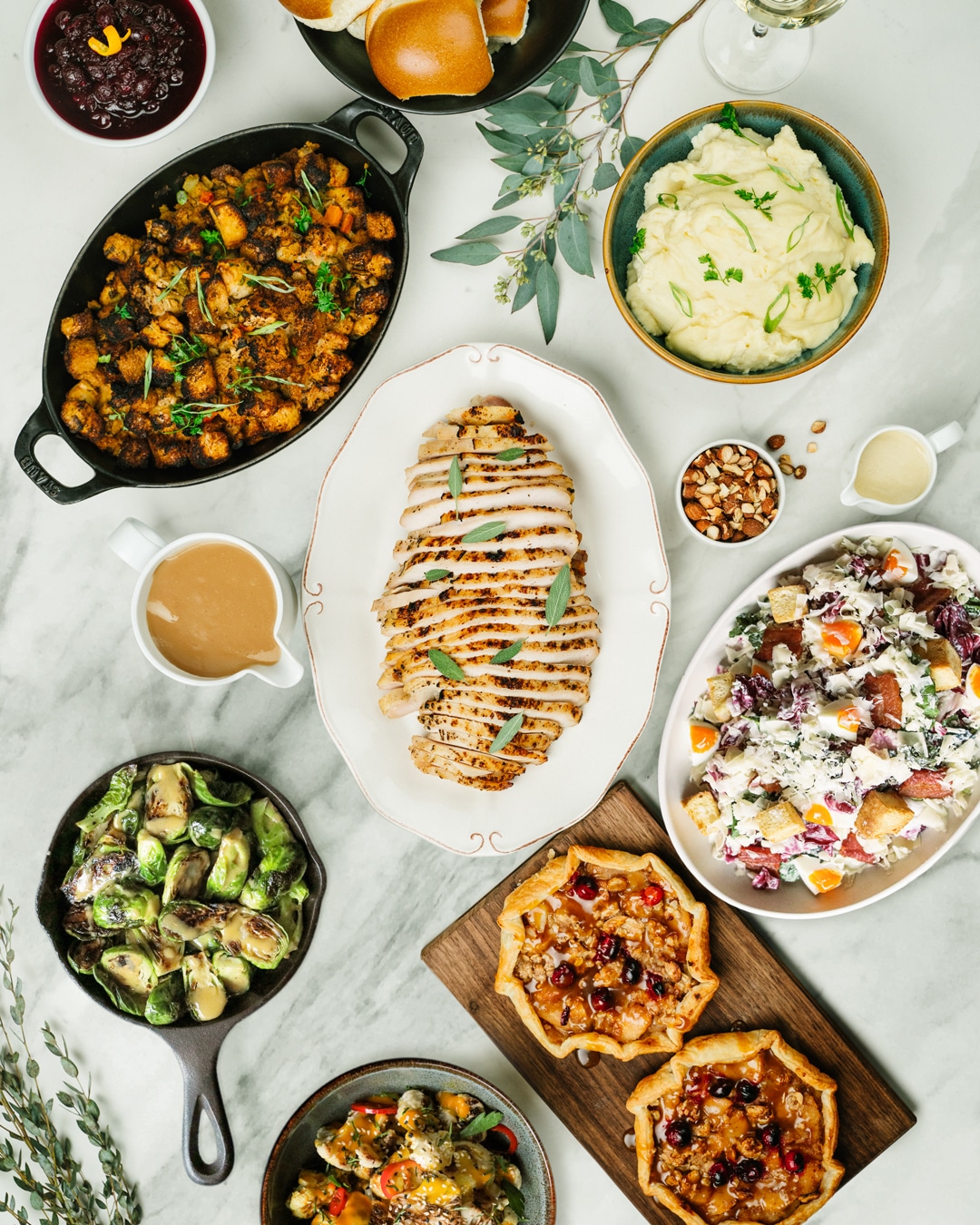 This meal serves up to 6 and includes:
Oven-Roasted Turkey with Gravy
Roasted Garlic Mashed Potatoes
Caramelized Apple and Sage Stuffing
SALTLIK Brussels Sprouts
Baby Kale and Radicchio Salad
Roasted Turmeric Cauliflower
Orange Zest Cranberry Sauce
Dinner Buns

Fresh Baked Apple Pies
This meal will be prepared fresh and fully cooked, so only re-heating is required. Please use within 2 days of pick-up for optimal results.
$185
How to Order
Pre-order before October 8th for pick-up October 8th – 11th from SALTLIK Calgary. Limited quantity so email us today to reserve your SALTLIK Thanksgiving meal.
Pre-Order Now
Email: calgarypromotions@saltlik.com